The MSHSL Sports Medicine Advisory Committee addresses health and safety issues affecting student-athletes using a combination of research-supported literature and expert opinion to develop recommendations for the Board of Directors.
---
 Committee Member Bios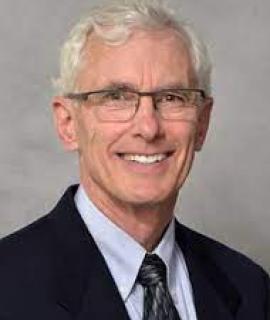 Bill Roberts
MD, MS, FACSM, FAAFP, Committee Chair
Dr. Roberts is an Emeritus Professor in the Department of Family Medicine and Community Health at the University of Minnesota Medical School and the Chief Medical Officer of the American College of Sports Medicine. He has a sub-specialty certificate in Sports Medicine, is a Fellow and Past President of the American College of Sports Medicine; a Fellow and on the Executive Board of the International Federation of Sports Medicine; Editor in Chief Emeritus for Current Sports Medicine Reports; the Medical Director for Twin Cities in Motion; the Chair of the Sports Medicine Advisory Committee for the Minnesota State High School League; and a past member of the USA Soccer Cup Tournament Sports Medicine Advisory Committee.  He was inducted into the Minnesota State High School League Hall of Fame in 2022. His research is in ice hockey, concussion, exertional heat stroke, sport safety, and marathon related illness and injury. He has authored many research and educational publications in sports medicine and has presented nationally and internationally on sports medicine topics.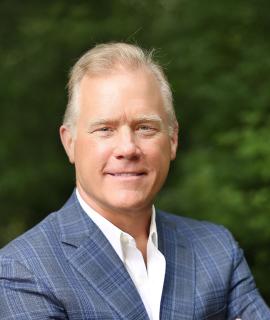 B.J. Anderson
MD
Dr. Anderson has been on the SMAC since 1996. Past member of the NFHS SMAC and presently serves as team physician for Augsburg University Football and wrestling teams. Primary Care Sports Medicine Director for Augsburg and also medical advisor for MN/USA Wrestling. Has performed numerous studies investigating infectious skin disease in the sport of wrestling and continues to serve as the tournament physician for USA Wrestling 16U and Junior tournament in Fargo since 1995. Presently work in Primary Care and Sports Medicine at Boynton Health Service, University of Minnesota.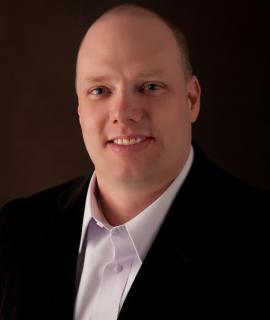 Craig Couillard
D.C., CMT, CCSP, ICSC, CSCS, NASM- CPT, PES, CES, CNC
Dr. Craig Couillard D.C., CMT, CCSP®, ICSC, CSCS, CPT, CES, PES, CNC is the owner of Lake Marion Chiropractic Center, which was established in 2001. He is a licensed doctor of chiropractic who graduated from Northwestern Health Sciences University in 2000. He has an undergraduate bachelor of science degree in human biology and a massage therapy degree from the Minnesota School of Business. Dr. Couillard earned a certification in sports medicine from the American Board of Sports Physicians (ACBSP). This certification titles him as a certified chiropractic sports physician. Dr. Couillard has traveled internationally with FICS (Federation Internationle de Chiropractique du Sport).  He has traveled to Italy, Poland and Greece treating Olympic caliber athletes. Dr. Couillard is the team Chiropractor for the St. Paul Saints, Hamline University and Shattock-St. Mary's Athletics. He holds the CPT, CES, PES and CNC certifications with National Academy of Sports Medicine.  He holds the CSCS certification from the National Strength and Conditioning Association.  In 2018, Dr. Couillard served as the President for the Minnesota Chiropractic Association.  Dr. Couillard was the recipient of the 2019 Minnesota Chiropractic Association Chiropractor of the Year, 2022 Minnesota Chiropractic Association Sports Chiropractor of the Year and the 2014 Minnesota Chiropractic Association Outstanding Educator Award.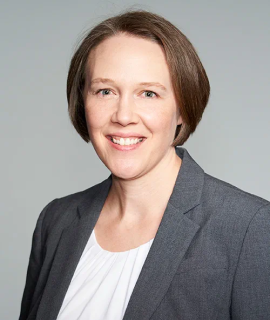 Sarah Kinsella
MD, CAQ
Dr. Sarah Kinsella is a sports medicine physician at M Health Fairview Orthopedics in Blaine and Wyoming. She is an Adjunct Assistant Professor in the Department of Pediatrics at the University of Minnesota helping teach medical students and residents and serves as her practice's concussion program leader. Locally, she volunteers as a sideline physician for MSHSL state tournaments and at the annual USA Cup Soccer tournament. Nationally, she serves on the Executive Committee of the American Academy of Pediatrics Council on Sports Medicine and Fitness and is also active in the American Medical Society for Sports Medicine currently as the legislation sub-committee chair. Dr. Kinsella is a local and national speaker and writer on various sports medicine topics including sports concussion and youth sports specialization. 
Lynda Lankford
MA Ed, RN, LSN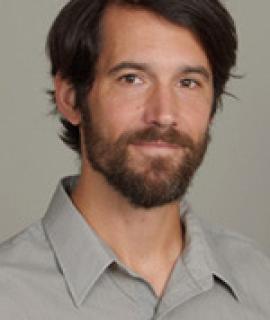 Christopher Lundstrom
Ph.D.
Chris grew up in Northfield, Minnesota where he competed in cross country, track & field, and basketball. He placed 3rd individually in the MSHSL Cross Country Championships, and his team placed 5th. He attended Stanford University, where he competed in cross country and track & field, and earned a degree in Humanities. After college, he competed at an elite level in the marathon, placing 3rd and 4th in the USA Marathon Championships and representing the United States in the Pan-American Games and the World Mountain Running Championships. He began coaching at the high school level at Sacred Heart Cathedral High School in San Francisco, and has coached in Minnesota High Schools since 2005, including St. Paul Como Park and Minneapolis Washburn High Schools. He has been the coach of Minnesota Distance Elite, a post-collegiate distance running team based in the Twin Cities, since 2016. He received an M.Ed. in Applied Kinesiology in 2006 and a Ph.D in Kinesiology with an emphasis in exercise physiology in 2015. Chris is a faculty member at the University of Minnesota, in the School of Kinesiology. He teaches courses in the areas of sports science, training theory, coaching, and physical education and does research on endurance exercise training and performance.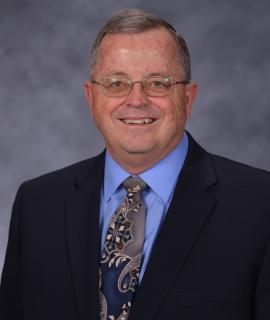 Randy Palmer
MEd, LAT, ATC
Randy Palmer has been a certified and licensed athletic trainer for the Orthopaedic & Fracture Clinic in Mankato and Mankato West High School since 2005.  He also serves as the current chairperson of the Secondary School AT's Committee for the Minnesota Athletic Trainers Association.  He completed his undergraduate education at Minnesota State University-Mankato in 1979 and his masters' degree at the University of Houston in 1987.  A secondary school athletic trainer for over 35 years, Randy and his wife, Rachel reside in North Mankato.  They have two adult children and one granddaughter.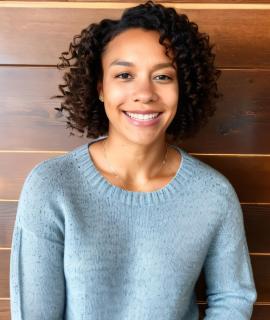 Jennifer Peterson
Girls Coaches Association
With a deep-rooted passion for education, team dynamics, and enabling success, my professional background encompasses a diverse array of experiences. Over the past 14 years, I have dedicated myself to coaching, with the last 7 years spent as the Head Volleyball Coach at Buffalo High School. My focus lies in cultivating a positive team culture and guiding athletes to overcome challenges both on and off the court. As a proud NCAA Division I Volleyball Athlete, I have honed essential teamwork and leadership skills. I completed my academic journey with a Bachelor of Science in Biology from the esteemed University of Portland and further enhanced my expertise through a Master's in Science Education from the University of Minnesota. Beyond my athletic pursuits, I have also served as a Science Teacher at both Buffalo High School and Washington Technology Magnet School, dedicating a decade to inspiring young minds. Recently, I transitioned careers into the corporate world, at Marco Technologies. I enthusiastically merge my experience in team collaboration, a penchant for data analytics, and effective communication with medical professionals in my role with the Sports Medicine Advisory Committee, which leverages my competence in service of a greater cause, supporting the well-being and development of athletes and coaches in the state.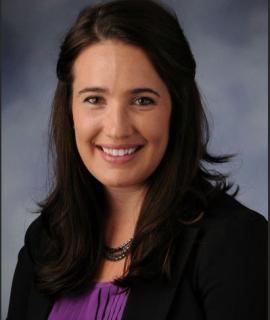 Maria Ryan
MD, CAQ
Dr. Ryan grew up on her family grain farm just outside of Marshall, MN. She grew up playing multiple sports and this fueled her passion to pursue a career helping people stay active and healthy. She attended the College of St. Benedict obtaining an undergraduate degree in Biology with a minor in Sports Medicine before going on to medical school at the University of Minnesota Duluth and University of Minnesota Twin Cities. She completed Family Medicine residency at the University of Minnesota Methodist and then moved out east to complete a one year Sports Medicine fellowship at the University of Connecticut where she enjoyed watching the men's and women's basketball teams win NCAA championships. During fellowship at UConn, Dr. Ryan was fortunate to experience a broad range of sports medicine training including caring for the Division 1 athletes and WNBA Connecticut Sun players. She was also able to volunteer at the Lake Placid Iron Man medical tent, the Boston Marathon medical tent and Lake Placid Whiteface Mountain medical triage unit. During her time at UConn she trained with some of the top sports medicine providers in the country and learned valuable skills that she was able to bring back to Minnesota where she works to keep her patients as active and as pain free as possible. Dr. Ryan is an adjunct assistant professor at the University of Minnesota Medical School in the Department of Family Medicine and Community Health where she works with medical students and residents teaching sports medicine. For 3 years she was also the co-medical director of the North Star Grand Prix Bicycle Festival which is a 5 day, 5 city elite cycling event. She was the team physician for St. Louis Park High School for several years. She continues to be a volunteer physician with the Minnesota State High School League and Twin Cities Marathon. She also volunteers in medical tents for many local races and events. In her free time, Dr. Ryan enjoys spending time with friends and family including her young twins as well as participating in all the sports and culture Minnesota has to offer. She especially enjoys basketball, volleyball, golf, running, and skiing (both water and downhill). 
Tom Sharp
Boys Coaches Association