---
The next forum will be held in Summer 2023
---
We are seeking high school and college students, parents and sport enthusiasts across the state to join our ranks.  
This virtual online event will provide an opportunity to hear from top officials who will share the benefits and steps to becoming an official.  
There will be opportunities to ask questions about officiating and you will be provided with connections to associations and mentors who can get you started. 
 We are looking forward to seeing you at the Forum!
---
Agenda
Welcome
Officiating Voices:
Rachel Palmer
Mike Monita
John Faison
Becoming an Official:
MSHSL: Jason Nickleby 
MYAS: Carolyn Derksen, Tony Schrepfer
---
---
Technology Requirements: 
The MSHSL Officiating Recruitment Forum will be held via Zoom.  
---
Presenters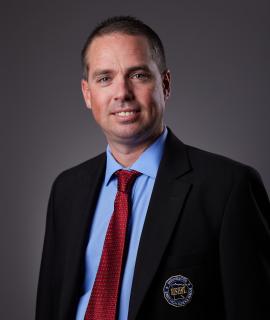 Jason Nickleby
MSHSL Coordinator of Officiating Services
Jason Nickleby is the MSHSL Coordinator of Officiating Services, a role he has held since 2015.  As Director of the Officiating Program, Jason manages educational development and content delivery for approximately 6,300 contest officials and judges across 18 sports.  Jason also guides and develops the framework of the selection process for 1,200 MSHSL state tournament officiating assignments.  As an official, Jason was a 18-year member of Gopher State Officials Association and Northwest Umpires and he recently received his 20-year plaque for serving as a high school official in Minnesota.  Jason has officiated MSHSL State Tournaments in football, volleyball, basketball and baseball with section tournament experience in track and softball.  At the collegiate level, Jason has officiated football in the NSIC, Missouri Valley Football Conference, the Big Sky, the Mid-American, and currently, the Big Ten Conference.  He continues to work college men's basketball in the MIAC, UMAC, WIAC and the NSIC.  Jason is an educator of 15 years having served as a K-12 physical education teacher prior to coming to work for the League.
Jason's wife of 14 years, Erin, is a health, physical education and AVID teacher at Stillwater Area High School.  Jason and Erin have four daughters, Johanna (10), twins, Kara(7) and Macy(7) and Blake(20 mo.)
Contact Information: 
Phone: 763-392-5551
Email: jnickleby@mshsl.org
Twitter: @MSHSL_Officials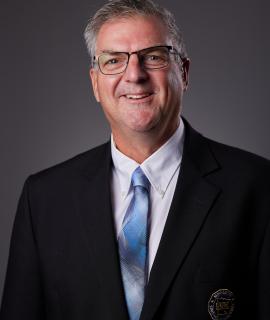 Tim Leighton
Official and MSHSL Communications Coordinator
30-year official

MSHSL, WIAA, Division III and JUCO

Soccer, basketball, baseball, fastpitch softball

Minneapolis Officials Association, board member, past president

MSHSL Clinician

Communications Coordinator, MSHSL

High School Today editorial board, representing high school officials nationwide
Contact Information: 
Email:  tleighton@mshsl.org
Phone: 763-569-0485
Twitter: @MSHSLTim
Rachel Palmer
Rachel Palmer has been an active fastpitch softball umpire since 1991. She started officiating youth fastpitch games in the summer and worked high school games the following years under excellent mentors. She worked her first MSHSL state tournament and national championship games for USA softball in 1996.
She has been officiating for the NCAA since 1998 and is currently still officiating all three divisions of college softball, being selected to work the Division 3 National Championships in 2009 and 2010.
She is currently the replay official for Athletes Unlimited Professional Softball and is the State Coordinator for Softball for the MSHSL.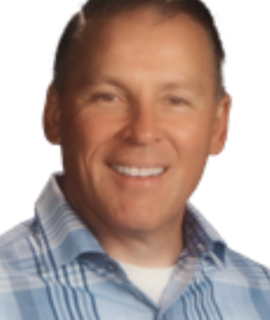 Tony Schrepfer
MYAS Director of Officials 
Sports and athletics have been a part of my life for as long as I can remember. I raced competitive BMX for about six years and then got back into playing team sports. When I finally realized that my best playing days were behind me, I found my passion for becoming an official.  I still wanted to be a part of the game and officiating gave me that avenue.  I've been calling games for over 30 years now and am still currently active officiating in the sports of Basketball, Baseball, Soccer and Fast Pitch.
I accepted the duties and responsibilities of the MYAS Director of Officials with the ultimate goal of infusing excitement in becoming an official. Just as being a player has its certain demands, executing the role of an official brings with it its own challenges and rewards. With on-court training, proper mechanics and rules knowledge any official can go as far as they would like in this profession.
When I envision the future of officiating at the MYAS, I see a new generation of officials that not only want to give back to the game and still be an important part of it but also hone the craft of officiating and ascend the ranks.  I'm very passionate about being an official and I want to change the perception of what being an official looks like and what it feels like.  Right now, is a great time to start your officiating career and with our help here at the MYAS we'll help you achieve your goals!
Remember… I'm one of you. Officials working on behalf of officials!  
Contact Information: 
Phone: 763-746-1717  
Email: tschrepfer@myas.org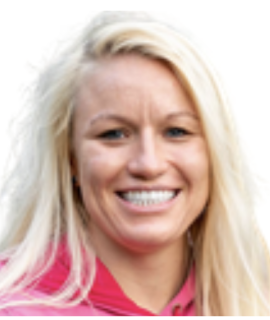 Carolyn Derksen
MYAS -Assistant Director of Officiating/Administration
Hello! My name is Carolyn Derksen. I was born and raised in Maple Grove, MN. I graduated from Maple Grove Senior High and the University of Wisconsin - River Falls, earning a Bachelor of Arts degree in Communications Studies. I received my Master's degree in Organizational Leadership from Gonzaga University. I enjoy spending time with my family and friends and being an aunt to my niece Elle and my nephews Wendell and Brooks. I am a huge sports fan, especially basketball and football.  
My officiating journey began when I was a junior in college working in the intramural program at UW-River Falls. I have always loved the game of basketball and I knew I wanted to be around the game in some way after my playing days were over. During my senior year of college, I served as a student manager for the women's basketball team. My intention for serving in the role of student manager was to help me ease into coaching. After I graduated from college, a family friend who was an official informed me of a shortage of officials and encouraged me to consider giving it a try.  I planned to officiate for one year and then move into coaching. After completing my first year of officiating, I was hooked and have never looked back. I am currently officiating high school and women's college basketball, and high school football. 
I am so excited and ready to get to work as the MYAS Assistant Director of Officiating/ Administration.  I feel that my enthusiasm and passion for officiating will benefit me in this role. I want to get people excited about becoming an official and learn the rewarding benefits that come along with it. Many people do not consider officiating for a variety of reasons. But without officials, there are no games. I want to change people's negative perceptions of becoming an official and relay the fun and good friendships that can be built along the way. 
The MYAS intends to establish relationships with the different youth athletic associations in Minnesota by providing the best services that we can for youth sports officials. I am extremely passionate about guiding youth officials on their journey, which will look different for just about anyone that enters this avocation. Every official will have different goals and aspirations in their officiating career. We want to lay the foundation by providing our officials with the proper training and education. 
Those training and continuing education opportunities include developing communication skills, rules of the game, and proper mechanics, that will get officials prepared to hit the courts and the fields. The MYAS Director of Officiating and I want to be able to provide continuous education to new and current officials as a way for them to improve their craft.  Our training will include in-person/virtual/online formats as a resource for officials to utilize. Our main goal is to provide the tools for excellence along with a rewarding and enjoyable experience.  
Contact Information: 
Phone:763-746-1715  
Email:  carolyn@myas.org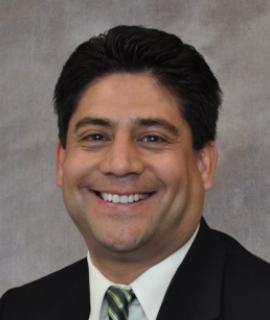 Mike Monita
Memberships
MSHSL, NW Umpires & St. Paul Capital City Officials, 2002-present

Board of Directors for Northwest Umpires, 2010-present

MSHSL Metro Area Baseball coordinator, 2023
Baseball
High school baseball, 2002-present

9 States tournaments including Championship games at Target Field in 2012 & 2018 

College baseball, junior college, DIII MIAC & DII NSCI, 2007-present

Division I, Summit & Horizon Conferences, 2015-present

Division III Conference tournaments, 2013-2022

Division II Conference tournament, 2015

Division III Regional tournaments, 2017-2021

Division III National Championship, 2021
Football
High school football underclass, 2004

Varsity crew, 2006-present

10 section playoff games

State tournaments, 2011, 2012 & 2018

Division II college football, NSIC conference, 2018-present
Basketball
High school basketball, 2002-2019

8 section playoff games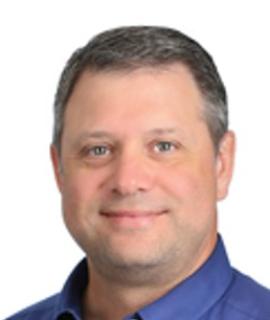 John Faison
Registered MSHSL official since 1999 (Basketball '99, Baseball '06, Football '10)
State Tournament Appearances:
Basketball (Boys & Girls): 2022, 2019, 2018, 2017, 2015, 2014, 2013

Baseball: 2022 (4A Championship), 2019, 2018, 2017 (3A Championship), 2014, 2013, 2012

Football: 2022, 2016, 2012, 2011
NCAA D3 Football Official 2013-present (MIAC & UMAC Conferences)
2017 NCAA D3 National Semifinal
NCAA D2 & D3 Baseball Umpire 2015-present (NSIC, MIAC & UMAC Conferences)
2021 UMAC Conference tournament

2022 MIAC Conference tournament