Tournament Historical Documents
2023 Class A "Starred" Performances
"The Miraculous Journey of Edward Tulane"
Belle Plaine High School One Act Play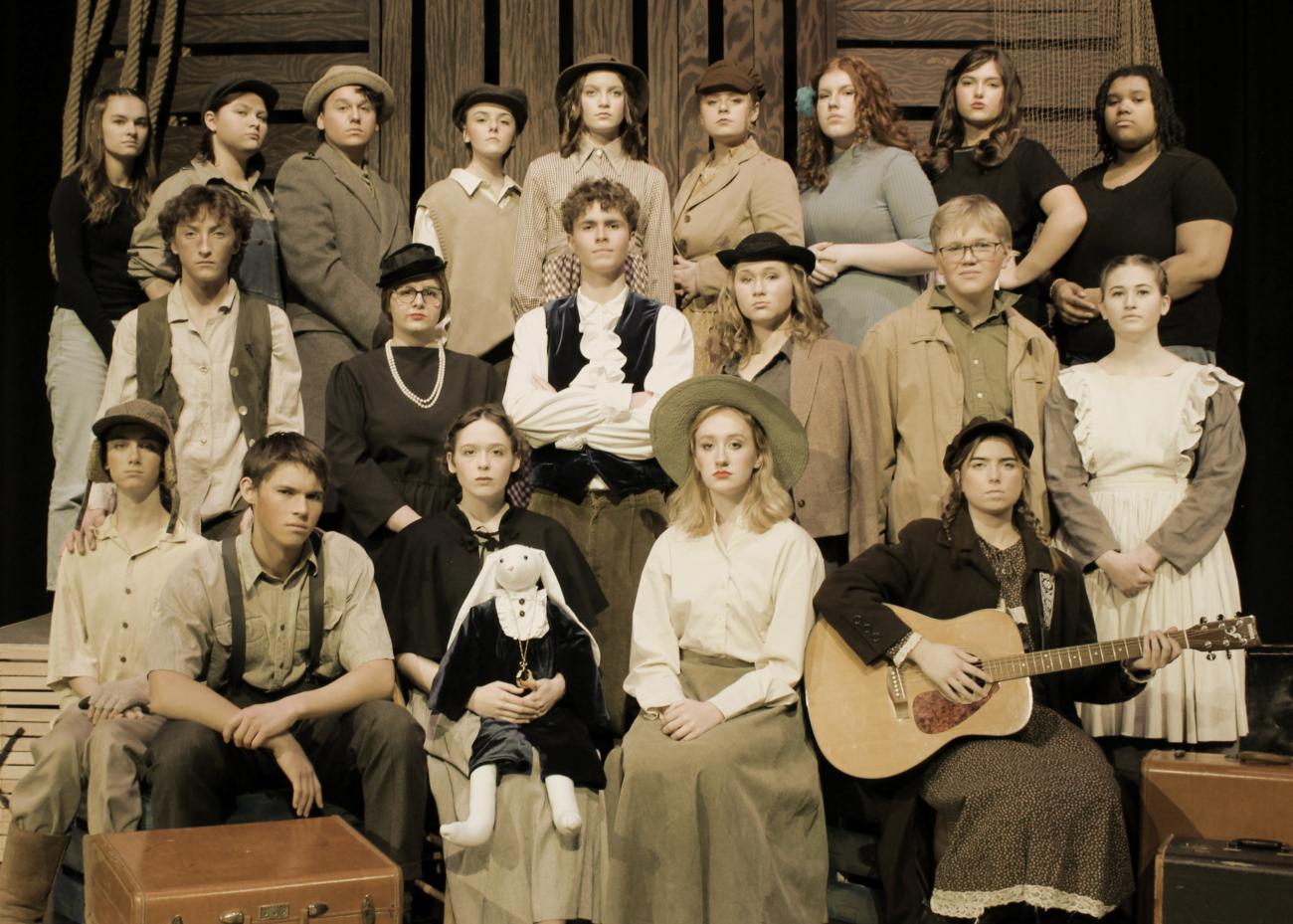 Row 1 (L-R): Carson Unze, Josiah Hayes, Emily Boruff, Kiera Weiers, Bella Rieff. Row 2: Michael Schultz, Hannah Woelfel, Merrik Giesen, Madison Williams, Paul Woestehoff, Kiya Williamson. Row 3: Lydia Sparby, Autumn Haverkamp, Maxum Meyer, Grace Entinger, Ruby Schultz, Jasmine Smith, Sophia Kruschke, Landry Kelm, Renee' Murdock.
---
"Our Place"
Central Minnesota Christian One Act Play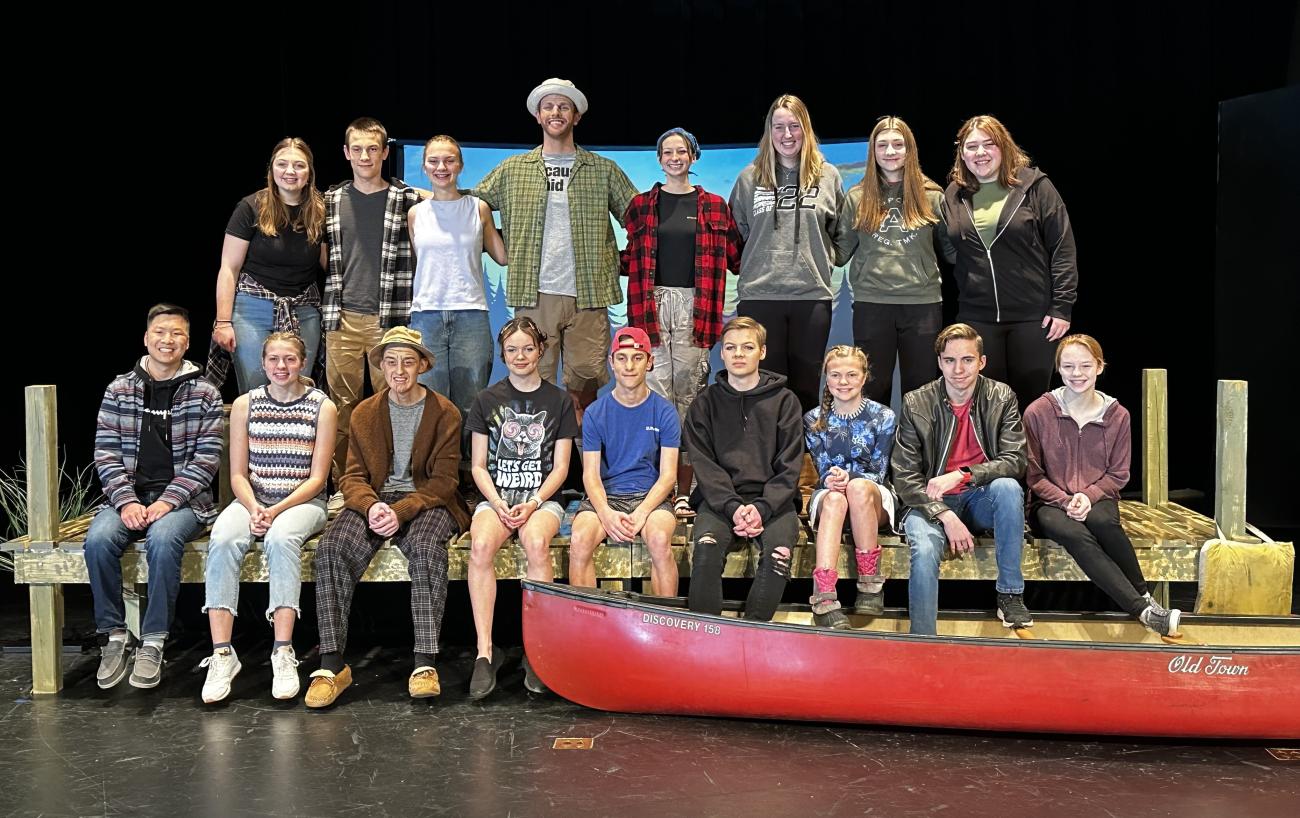 Row 1 (L-R): Henry Ammermann, Ashlyn Brouwer, Caleb Greydanus, Gabby Pederson, Esmond Gustafson, Cam Brouwer, Alysia Buteyn, Jack Christian, Sidney Duininck. Row 2: Kaylee Hentges, Evan Gustafson, Elsa Gustafson, Josh Nelson, Ella Huisinga, Ari Greydanus, Hanna Graves, Haley Yuen.
---
"Writers' Block"
New Life Academy of Woodbury One Act Play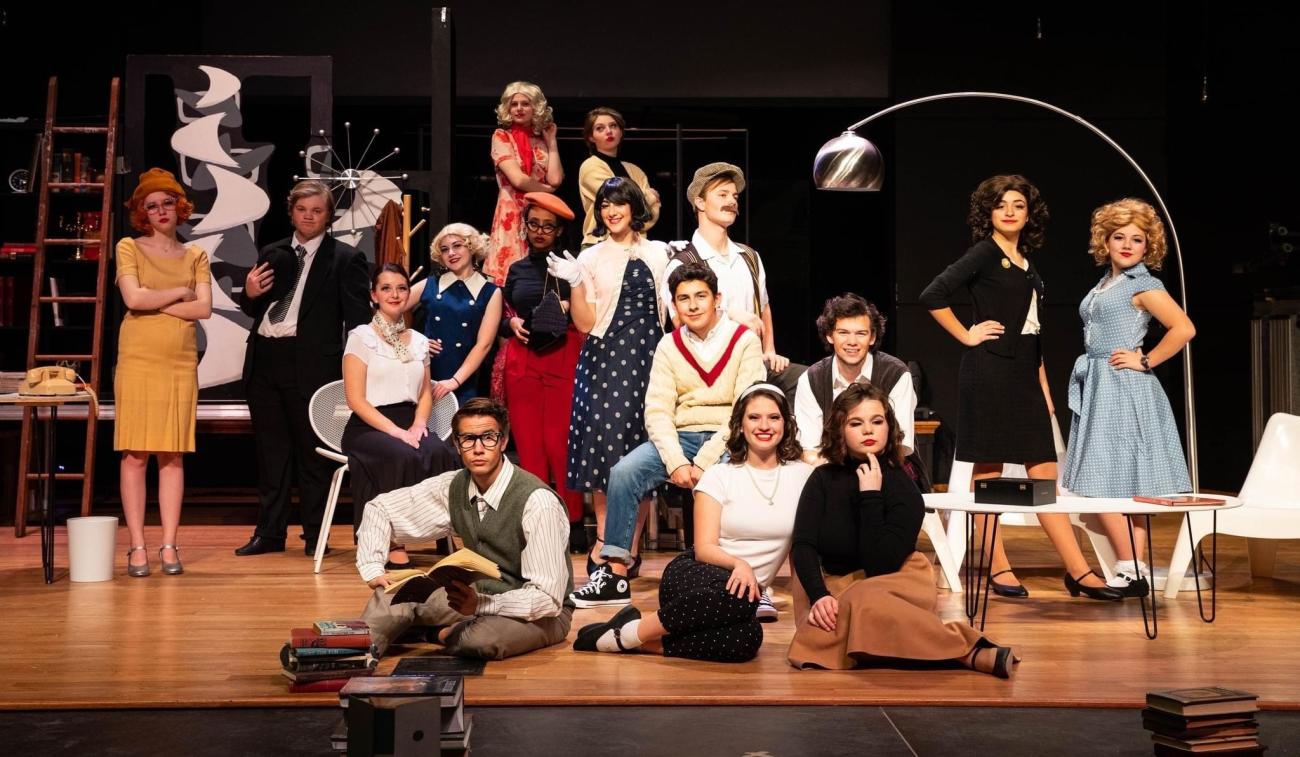 Row 1 (L-R): Brendan Collins, Elizabeth Collins, Ella Kjelshus. Row 2: Olivia Farina, Charlie Nathe, Zach Rupp, Marie Urquia, Alia McEndree. Row 3: Carleigh Bogue, Jimmy Jensen, Ayla McEndree, Olani Aboro, Sarah Motalebi, Hunter Moberg. Row 4: Avery Doherty, Taylor Fizel. Not Pictured: Anna Woolf, Lindsey Kasprzyk, Liani Dalbec, Phoebe Countryman.
---
"The Inexplicable Chaos Factor of Mia Gregory"
Esko High School One Act Play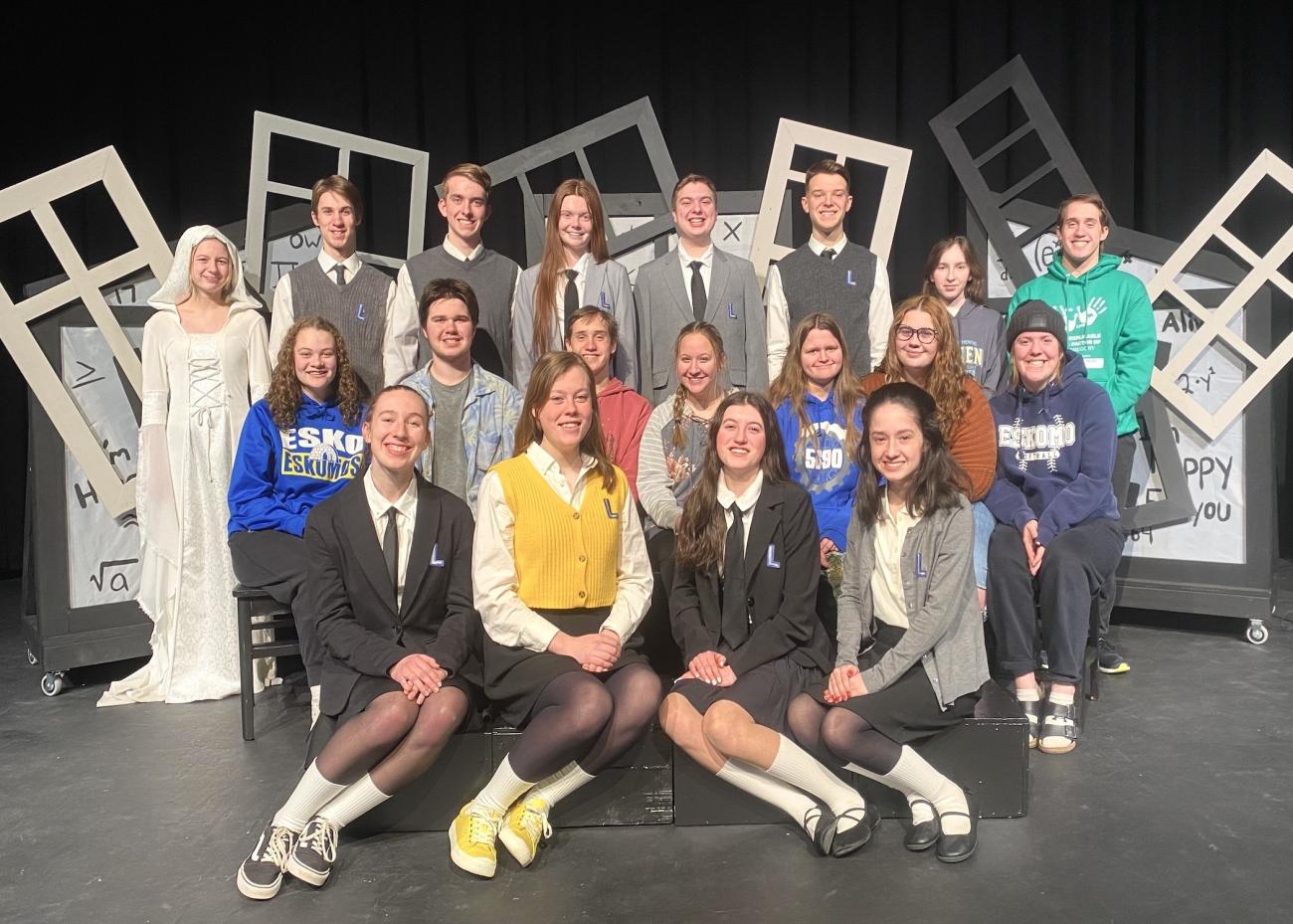 ---
2023 Class AA "Starred" Performances
"Icarus"
Rochester Mayo High School One Act Play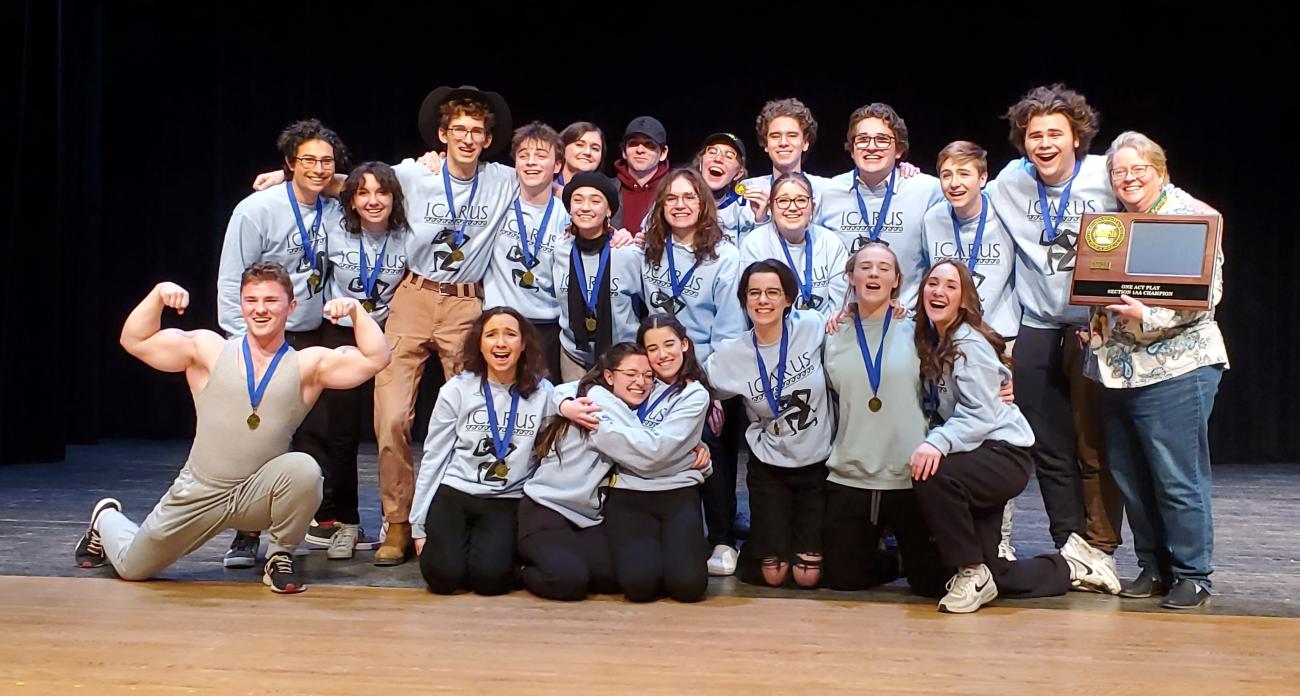 Row 1 (L-R): Liam Olive, Julia Sanchez, Mya Baker, Teagan Brown, Sydney Brown, Veronica Eich, Shea Morrey. Row 2: Lorelai Lewis, Connor Morrey, Gabriele Kolar. Row 3: G.Luca Presa, Sophia Sanchez, Lukas Briese, Owen Sutton, Sydney Groehler, Thomas Stoeckig, Rocco Ruggeri, William Laudon, Tennyson Fuhrer, Rhys Van Ert, Kim Hill.
---
"Honk and Holler"
Minnetonka High School One Act Play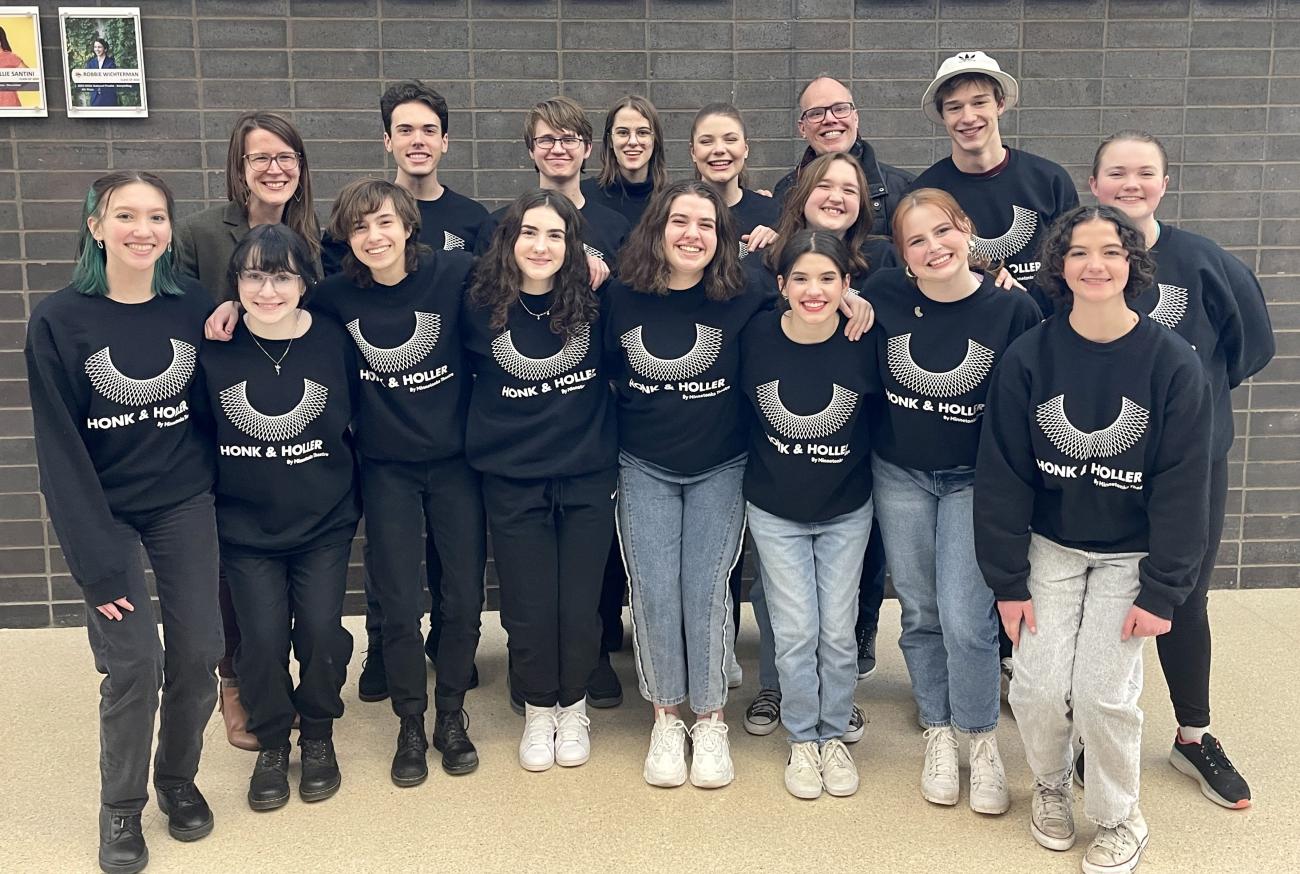 Row 1 (L-R): Kat Tran, Ella Bricker, Silver Oakman, Audrey Sadura, Naomi Vega, Reagan Aleman, Hailey Guptail, Olivia LaFontaine. Row 2: Director Lauren Bartelt, Mason Hagen, John Armstrong, Izzy Bloom, Chase Kickhaefer, Sadie Stillman, Director Trent Boyum, Aaron Goehle, Evelyn Ring. Not Pictured: Marcus Carlson.
---
"The Lovely Bones"
Alexandria Area High School One Act Play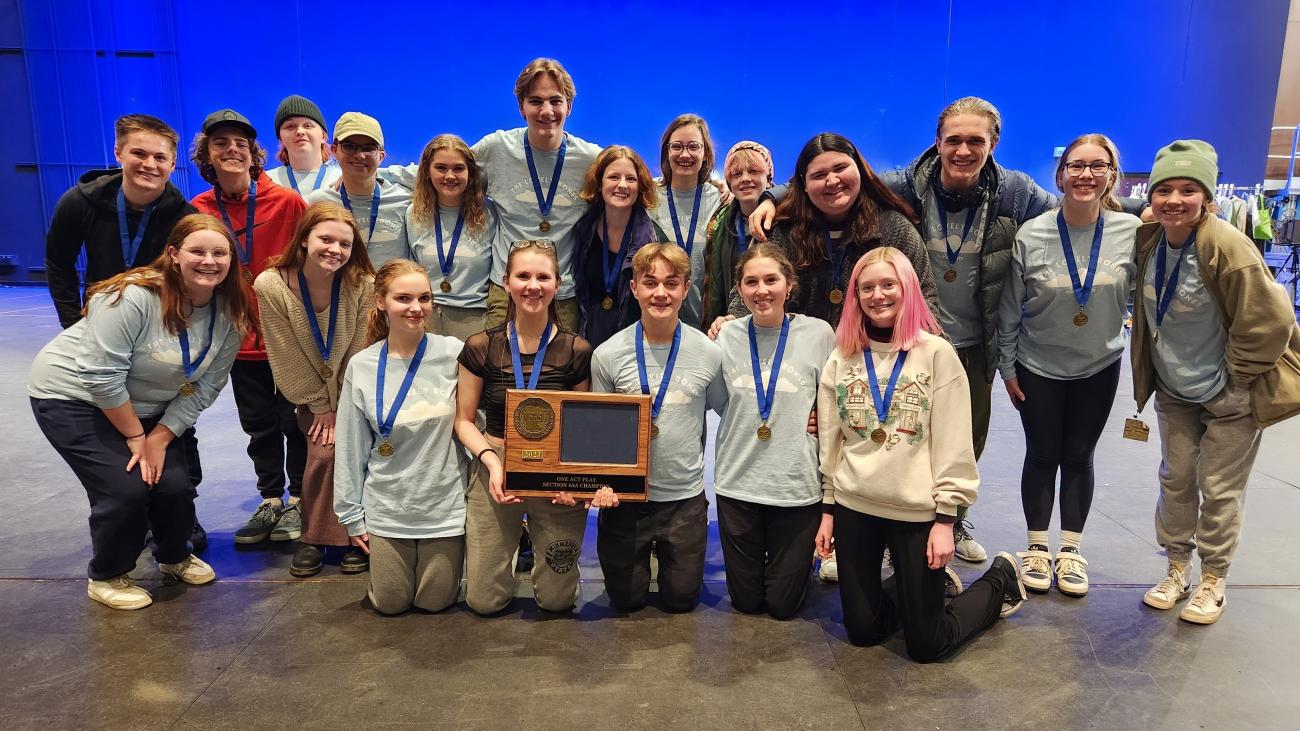 Row 1 (L-R): Sydnee Byrne, Parker Zwach, Tai Auran, Brynn Kosters, Josie Hochsprung. Row 2: Ana Risnes, Sailor Peterson, Naneisha Vargas, Brayden Steidl, Grace Shurson, Ava Reddington. Row 3: Adison Newman, Gavyn Schmidt, Teddy Tonkin, Breck Hocum, Leah Zenner, Zachary Frederiksen, Lauren Fiecke, Olivia Reilly, Hayden Underwood.
---
2023 One Act Play State Festival
February 9-10, 2023
O'Shaughnessy Auditorium
St. Catherine University
---